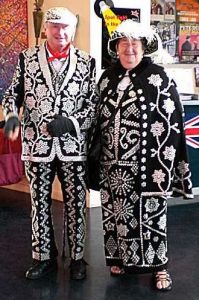 Route: 205, Paddington – Bow (We're going from Euston to Shoreditch)
Operator: TfL
Frequency: ~Every 8 mins
Time: Forever
Cost: £1.50 Single Trip
Date Of Trip: 23/7/18
Being a bumpkin from the tiny hamlet of Manchester, there's always something overwhelming about being in London.
Almost every street bursts at the belt with the sheer volume of people, who are so tightly packed in that they might as well be part of the same super-organism. A human millipede in an eternal hurry.
We're here because we're heading to Amsterdam to smoke loads of drugs and have it off with all the prostitutes (Eleanor), as well as maybe having an aimless wander around the canals and checking out the city's Botanical Gardens (me).
I hate flying, so we're getting the overnight ferry from Harwich, but we've got to get there first.
As it's well over 30° outside, we sensibly reason that it'll be even more oppressive on the tube, and as we've got a few hours to kill, elect to get a bus to Liverpool Street instead. It'll be much cooler on a Routemaster, surely.
Our stop is right outside Euston Station, the terminus for trains coming in from our straw-munching northern outpost. Despite the grandeur of the surrounding buildings, Euston's bus stands are dingy in the extreme. A dystopian beige honeycomb canopy loiters above us, and while it keeps the sun out, you can genuinely taste the exhaust fumes which have no option other than to disperse lungwards.
Fortunately, we only have to wait a grand total of 20 seconds before our first ever red London bus – the 205 to Bow Church – swings around the corner and flings open its doors.
Bubbling Hot, Hot, Hot
The bus has already been in transit for a good couple of miles by the time it reaches us, so it's standing room-only on the shady downstairs deck. As a result, we haul ourselves and our bags up the steep steps and into an absolute furnace.
A bulky AC unit roars away above the stairs to zero effect, and before we even reach Euston Road, I realise that it's (un)comfortably the hottest I've ever been in my life. I'm of hairy Viking stock, so would be better suited to a winter expedition in Svalbard while wearing a string vest, rather than broiling away in the 45° temperatures that we're currently being subjected to.
Central London's all-encompassing traffic ensures that there's no chance of building up a head of steam to circulate a cooling breeze, so it's best to take the opportunity of a free sauna and get my hulking frame beach ready.
At least 3lbs of perspiration soaks into my t-shirt and the waistband of my shorts by time we reach the British Library, barely a couple of minutes along the route, before saturation point is reached. Everyone else is afflicted by dark patches slowly congregating on the back of their tops, so there's no point being embarrassed by this unsightly leaching of bodily fluids.
Makeshift fans are fashioned from leaflets, newspapers, excess clothing and wildly flapping hands all around us to scant relief, but it at least concentrates the mind on keeping cool rather than helplessly dissolving into the bus's fuzzy seats. I even try panting.
The Furious Mrs. Fawcett
All this and we've not even reached St. Pancras.
One of the greatest railways stations in the world, British Rail and the Harold Macmillan government conceived the great idea of knocking it down, along with its adjoining Midland Grand Hotel in the 1960s.
The hotel closed in 1935 and was being used as railway offices, but the recently formed Victorian Society and its secretary, Jane Fawcett, got wind of the plan and kicked up an enormous stink.
Born and raised in the capital, she was sent packing to Zurich in order to learn German after being told at 17 that she was too tall to become a ballet dancer. It turned out to be a serendipitous move by her parents, as before being given "The Furious Mrs. Fawcett" sobriquet by the short-sighted railway board, she worked as a code cracker and translator at Bletchley Park, and unscrambled a message which led directly to the sinking of the Bismark.
She subsequently became a renowned opera singer in the post-war years, before her activism to save historic buildings from the bulldozer made her the bane of town planners across the country.
Thanks to their vocal campaign, the entire St. Pancras building was given Grade I protected status in 1967, the Spice Girls filmed the video for 'Wannabe' there in 1996, and Jane Fawcett died in 2016 aged 95, forever an architectural hero.
One of her predecessors as Victorian Society secretary, John Betjeman, has a statue at St. Pancras in honour of his work to save the site. His assertion that it would be "criminal folly" to demolish the complex flew in the face of the prevailing winds of the day, which was generally of the opinion that Victorian buildings were uniformly ugly, and that modernisation was desperately needed.
It's a baffling world view today, but one which saw great swathes of cities and towns torn down to be replaced by lumps of concrete, asbestos and dual carriageways. Covent Garden, Pall Mall, the Houses of Parliament and practically anything built before Edward VII came to the throne was due for the chop in London and beyond.
The future-fetishising architects, looking over the Channel for inspiration from La Corbusier's high rises, as well as across the Atlantic to Robert Moses and his cleaving ambition to cover the American continent in tarmac, were eventually sent packing.
Not, however, before they got their hands on significant chunks of Birmingham, Sheffield, Nottingham, Glasgow and plenty more towns which were brutalised by the unsympathetic march of brutalism.
We pick up more passengers outside King's Cross, most of which lever themselves upstairs and add further to the airless atmosphere. The 205 creeps up Pentonville Road's slight incline and past the sunflowered windows of The Lexington pub, purveyors of quality gigs and outstanding Sunday dinners.
Pentonville Road morphs into City Road and we encounter a swish tower block with curves rather than corners, the balconies of which look like they'd be great for catching the wind and drying your washing. If only people with enough money to live in one of its flats would ever consider doing such a thing, of course.
A little further down the road, on the corner of Westland Place, Renaissance is a fireplace shop so swanky that it looks like a top-end restaurant. Painted a deep plum, it has figurines poking their heads out of its wall and dinosaurs on display in the window, with very little evidence of what it actually does.
It's good to know that no matter how fancy you get, fireplace shops have got a habit of turning into reclamation yards.
Well Futile
Before long, we're in the heart of London's Trendy Shoreditch™.
We've still got loads of time on our hands, so we hop off to see if any of its famed hipness will rub off on us before we head across the North Sea. It doesn't, obviously, but at least we give it a go.
Truth be told, I was hoping to see a 'creative' riding down the street on a hoverboard, a cybergoth walking a ferret, or a shop that only sells life-sized jelly babies.
It's nowhere near being the Nathan Barley wonderland I was half expecting, but we don't give up, and on our way to the pub to find a Cock, Muff, Bumhole tournament, some actual drama happens.
A lady is riding her hybrid bike down Bethnal Green Road, about 50 yards ahead of us, when a white van reverses out of a side street right in front of her. Slamming on her anchors, she fractionally avoids smashing into its side panel.
Understandably shaken up, she's still chastising the driver when we catch up.
"You really should learn to be more careful and use your mirrors. That was really dangerous." She's using the tone adopted by primary school teachers when they're chastising a kid for kicking the heads off daffodils. "I'm going now, but I really hope you learn to drive properly."
She's infinitely more polite than I'd ever be in the same situation, especially with the man at the wheel gormlessly semi-smirking back, practically blank eyed. None of what she said has gone in at all.
We meet her at the lights on the other side of the van and ask if she's okay. "I am, but I saw my kid's life flash before my eyes." Putting that odd turn of phrase down to shock, I say that it's alright to get off the bike for a minute or two to calm down. We're friendly us northerners, y'know.
She insists that she's fine to carry on, lets out of a big puff of breath and goes on her way once the lights change back to green.
I turn to El. "Did you see her feet?"
"No. Why?"
"She was wearing black furry slippers. It's like being back in Gorton."
A couple of minutes later, we're in the Well & Bucket. A boozer of ancient providence, it has walls full of classic green and white tiles, an in-the-round central bar with coat hooks underneath (always a sign of a quality establishment), and a fine line in craft and traditional beers.
I go for a Garage Silver Peel, a strawberry-coloured Barcelona weisse, with just the right level of sourness; this being London, it costs £7 per pint.
Anyway, we're on our holidays, so who's counting? We've got Holland to go to.