Route: 2, Mold to Ruthin
Operator: M&H Coaches
Timetable: 5 per day Mon-Fri; 3 per day Sat; no Sunday service
Time: ~45m
Cost: £5.50 Single
Date of Trip: 13/7/19
Down the Road to Ruthin: Ian & El
Saturday is Market Day here in Mold. Its High Street is atom-tight with shoppers and stalls, with most of the latter focused either on local produce or fleece jackets with lions printed on the back. In between, there's a nimble-fingered man fixing glasses, the obligatory concession selling frilly bloomers, and someone doing a roaring trade in grave pots.
'I just want a bakery, Gingerface,' Eleanor says, translating on behalf of her stomach.
Right on cue, the crowd herds us into the path of one on the market's periphery, our eyes drawn to the Welsh Oaty Cake. It turns out to be neither a Welsh Cake nor an oatcake, rather solidified porridge dipped into the claggiest of advent calendar chocolate.
'That's disgusting, El.' I say, scraping clumps of it from the roof of my mouth.
'Yeah,' she replies, 'I think I'll save the rest for an emergency.'
A little more patience would have yielded much better results. An artisan baker has brought along a tapestry of sweet treats that could take centre stage on the Queen's dining table. As much as we'd like to take home the tractor wheel-sized egg custard, we plump for its smaller Portuguese egg tart cousin, making amends for the oaty cake misstep.
'That's proper lovely, El.' I say, hoovering up the crumbs from my shirt back at the bus station.
'Yeah. There's no way I'm saving this one.'
The legend on the side of the #2 says M&H Coaches is celebrating 100 years of the route connecting Mold to Ruthin. Having been in business since 1984, M&H is only the service's latest custodians, but a century is worth acknowledging in anybody's book. My Nana Meg was durable enough to reach her 100th birthday, and I'm sure you can imagine her excitement when she received her telegram from the Queen. Joy turned to contempt in record time when she realised it was from Iain Duncan Smith, and spent the rest of her big day getting razzed on brandy.
'Iain Duncan Smith?' she said, before revving up her favourite swearword for the then-Secretary of State for Work and Pensions. 'Shithouse.'
She didn't make it to 101, and I'm sure IDS had a lot to do with it.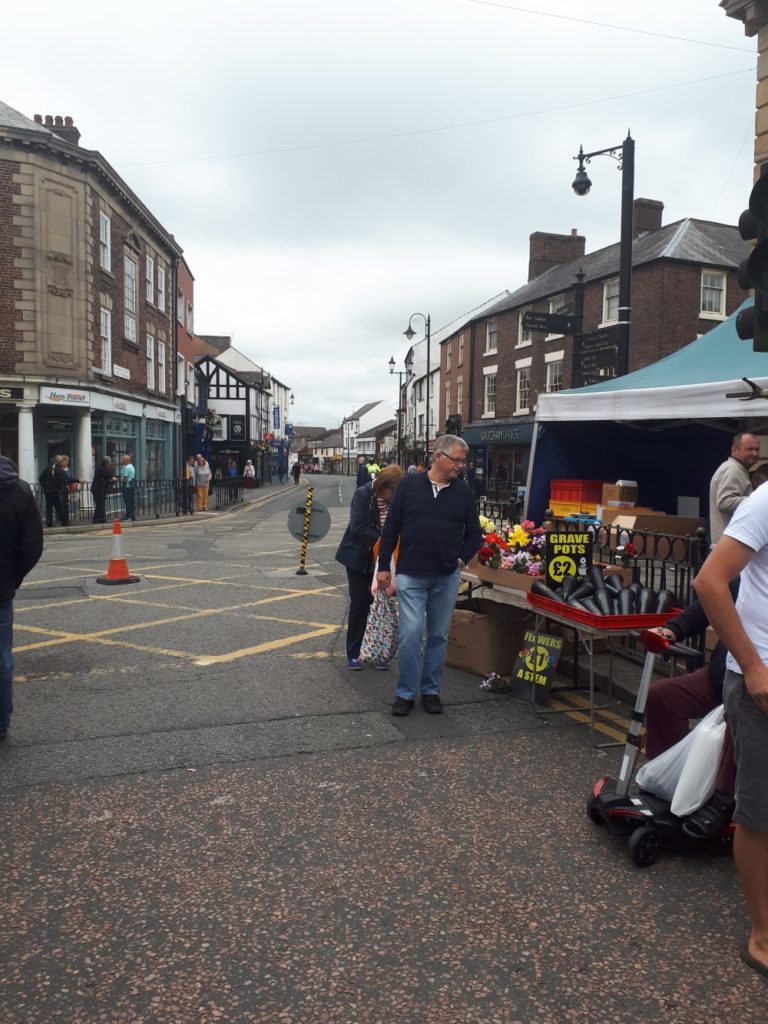 'The X1 will be in soon,' the driver says. 'Are you sure you don't mind going the long way around?'
'No, no, not at all,' I reply, suppressing the urge to cartwheel down the aisle. Rather than a 20-minute hop down the bypass the faster bus would take us on, the scenic route is just what we're after.
No sooner are we out of Mold than we cross into the Clwydian Range, an Area of Outstanding Natural Beauty, and begin an ear-popping ascent. A silvery veil of mist cossets the hills away to our right, but these notoriously rainy slopes still burst into flamboyant greens our eyes didn't know existed. If Joseph was Welsh, there's no doubt his Technicolour Dreamcoat would've been in emerald, lime, avocado and jade.
Low tree tunnels, their form shaped by vehicles forever clattering their branches, block out much of the light ahead. There's still just enough sunshine for the reflectors from a pelaton of cyclists to glint in prancing shards as we reach tiny Maeshafn, our first village in Denbighshire. Mobbed by an eager hive of bees, the hanging baskets outside the Miners Arms are alive with waggle dancing. The pub's name harks back to when lead extraction was the village's chief industry, although with its garrison of insect workers, it must surely now be honey production.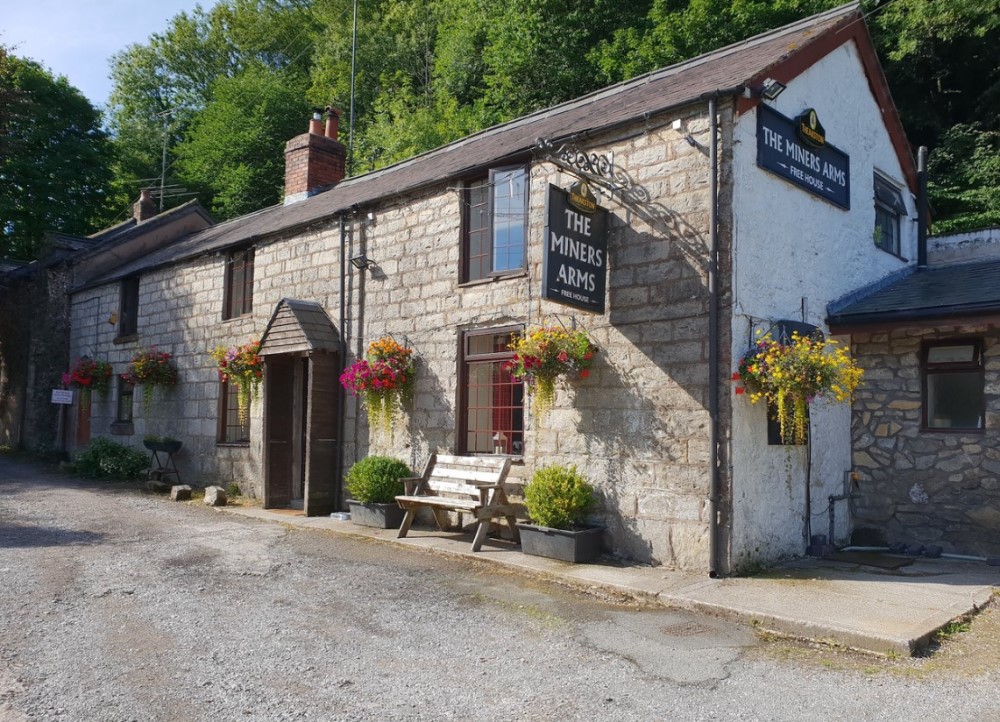 A family of four has set up a full suite of plastic tables and chairs on their front lawn. A barbeque coughs out its first grey wisps of smoke, and while spots of rain are in the midday air, the tent a few yards away suggests they're settling in for the night.
The road to Eryrys is so compact that oncoming cars take cover inside hedges to avoid a dust-up with the bus. The driver threads each gap with surgical precision, leaving scant millimetres between smooth passage and an insurance claim. It's where we see our first sheep of the day, munching their way through luscious pastures, pockmarked with the chimney vents of former mine workings.
Clouds swaddle the surrounding peaks as we approach Llanarmon-yn-Iâl. We bop over a humpbacked bridge that spans the gentle River Alyn and press skywards into the idyllic, isolated hilltop village. It's a place with a penchant for weathervanes, with ducks, owls and cows standing in for the more traditional cocks.
'This is beauuuuuutiful,' Eleanor says, as if it needed mentioning at all.
Our bus swoops back towards the river, where a father and his toddler wait in their garden. The youngster flaps his hands in excitement as we pass, the driver waves back, tooting his horn for good measure. This makes the little 'un crease in hysterics and his dad gives an appreciative thumbs-up.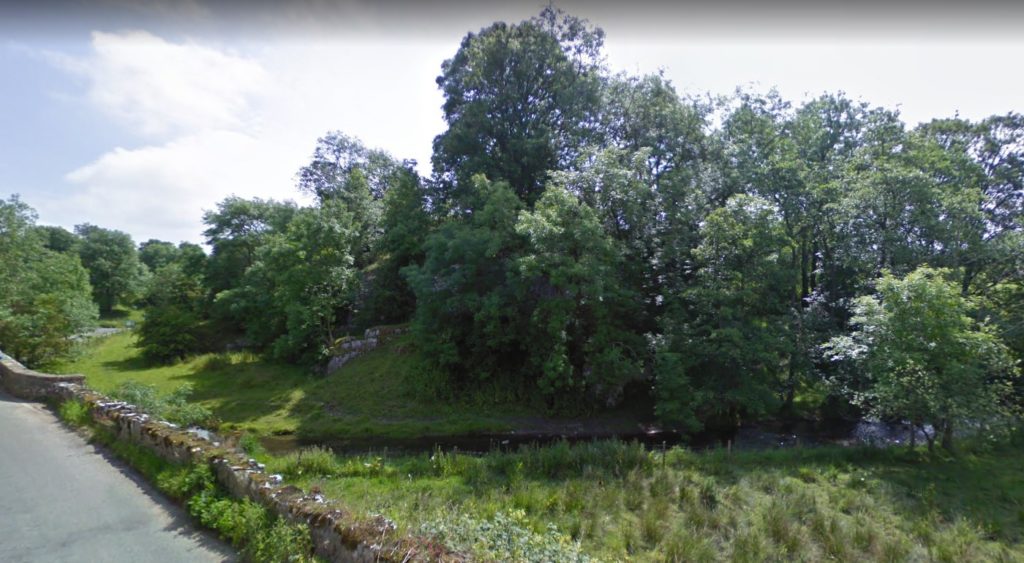 The undergrowth is no less dense in the final knockings of this short but oh-so-sweet journey; the chlorophyll of the leaves, grasses and stems being coaxed out and intensified by the damp climate. We wend our way along deserted lanes towards the A494, the direct route from Mold which the X1 would've largely stuck to. It's still not exactly a bustling highway, cleaved as it is through an undulating mountain pass.
Most traffic is from bikers heading in the opposite direction, fresh from being flung around the twisting stretch by Llanbedr-Dyffryn-Clwyd. It dips, soars, and throws in a pair of hairpin bends for good measure. All this while being enveloped in the quilt of cloud which has, until now, been just out of reach.
Droplets collect on the bus's windscreen, combining with the fog to obscure the peak of Foel Fenlli away to the north. The second highest hill in the Clwydian Range, it was once the home of the heretical King Benlli. His precipitous fort became engulfed by "fire from Heaven" during the early 5th century according to the Historia Brittonum. This act of God came about because Benlli opposed the teachings of Germanus of Auxerre (later, Saint Germanus). In other words, Germanus's followers torched it.
It's a peak scaled each year in a race by the pupils and staff of Ruthin School, who complete the 7.5-mile course hoping to win a jar of marmalade. As far as sporting trophies go, it might not be as prestigious as the Ashes, but will be much tastier. Seeing as the school charges £13,000 per annum for day pupils and a smidge over £40,000 for boarders (it's a sign of change in world economics that as well as Euros, its website has a currency converter into Roubles, Yuan and Hong Kong Dollars), you'd think they could at least afford a decent trophy for the mantlepiece.
Ruthin sits at the bottom of a sustained drop into the Vale of Clwyd. Today it's being doused in a spray of light rain, and although the individual droplets are more lightweight than normal, they careen through the air like a thicket of midges, drenching anything in its path. We happen to be in its path, and with the sun having its hat on in that morning's weather forecast, we have ventured out without our coats. This next bus had better hurry up…